1700 Hitch Installation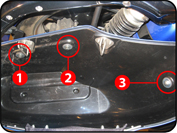 1. Remove 1, 2, & 3 Bolts to remove the Saddle Bags on both sides.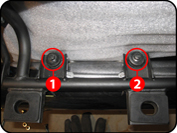 2. Remove Bolts 1 & 2 on both sides.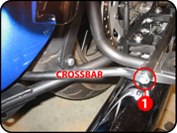 3. Remove Bolt 1 on both sides and remove the crossbar for easier installation of hitch.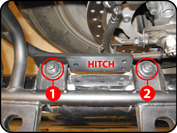 4. Attach Leftside Bracket to the left frame and the Rightside Bracket to the right side frame with Bolts 1 & 2 Do not tighten all the bolts tight now. Be sure and do it after the hitch is completly installed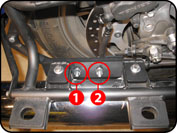 5. Slide Hitch underbike as shown and then attach bolts 1 & 2 as marked.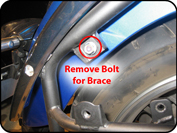 6. Remove the Bolts on both sides for the Braces.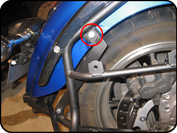 7. Install Brace as shown on both sides.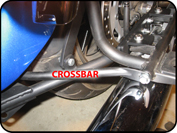 8. Put Crossbar back after the hitch is installed and then make sure all bolts are tight and then you can put the Saddle Bags Back on.